Calendar of Events
Friday, Oct. 19, 2018 6:30 p.m.: Al-Anon
Sunday, Oct. 21, 2018 9:00 a.m.: Sunday School Special

Event~Luther Point!

Adult Bible Study

10:00 a.m.: Worship
Monday, Oct. 22, 2018 7:00 p.m.: Boy Scouts

Tuesday, Oct. 23, 2018 6:30 p.m.: Cub Scouts

Wednesday, Oct. 24, 2018 6:00 p.m.: Supper

6:30 p.m.: Confirmation
***SERVICE PROJECT***
SUNDAY SCHOOL SPECIAL EVENT

Sunday, October 21, 2018

Quinn Stone will be leading our Sunday School October 21, 2018! Quinn is the Program Director at Luther Point Bible Camp in Grantsburg, Wisconsin. Quinn will also be helping Pastor Dave with the Children's Message during Worship.

YOU DON'T WANT TO MISS THIS! :)
CLEAN TEAMS WANTED!

We are looking for a few groups of people to join a CLEAN TEAM!

CLEAN TEAMS would come in and handle light cleaning once or twice a month! You don't need to commit to hours and hours of scrubbing; an hour of help would be greatly appreciated!

If you aren't able to scrub and polish, we are looking for donations of Clorox Wipes, Mr. Clean Magic Erasers and Windex.

So grab a church-friend or two (or make some new ones!) and join a CLEAN TEAM!

If you are interested in forming a CLEAN TEAM let Katie Weber know! kweber1018@gmail.com or 612.308.1720
Winter Gear Collection at Living Waters

Living Waters is once again collecting warm winter gear for the clients of the Centennial Food Shelf. There is a basket in the Narthex for your donations.

Please gather your new/gently used hats, mittens, gloves, scarves, sweaters, coats, boots and snow pants, and bring them to church through November 11, 2018. The collected gear will be distributed at the food shelf's Thanksgiving basket event on Saturday November 17, 2018 at Our Savior's Lutheran Church in Circle Pines.

Please let Joan Kuschke know if you would like to serve at this event.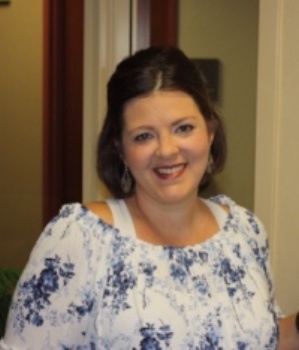 Welcome, Katie Weber,

our new part-time

Director of Ministry Communications!

We are beyond pleased to announce that Katie Weber will be joining the staff of Living Waters in the position of Director of Ministry Communications. Katie will be working in the office and handling administrative tasks, and working along with our diligent team of volunteers who have kept the church going these last few months. Katie will officially start her employment on October 1, 2018. Her hours may vary in the beginning as she is learning the job, but rest assured she will communicate her hours with us and with you! We know this will increase communication between all ministries at LW.

Welcome,
Eric Gustafson,
seminary student
joining us with Confirmation students

on Wednesday evenings!
Hi, I'm Eric Gustafson. I am a first year student at Luther Seminary in St. Paul. I live in North Branch and grow trees and other landscape plants on a fourth generation Swedish farm, looking toward a career change into ministry. I am widowed and have two daughters, ages 22 and 18. I like hockey, art, Scrabble, eating, napping and music.

Living Waters is blessed to have Eric and Katie