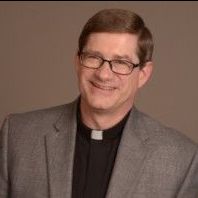 Look Back–Pay Attention–Look Forward!!
We live in a world where most information can be accessed by our fingertips! We type a word or phrase into our favorite search engine, and we find the subject we are looking for. When communication of information does not happen at the level and speed we have grown accustomed to, we can get frustrated.

Communication can also be challenging in this time of fast changes and many transitions. Katie Weber and I have used these weekly eblasts and announcements in the bulletin and verbally on Sundays to regularly communicate and update you. Your council/officers and staff strive to give greater clarity into how God is at work at Living Waters as we all aspire to grow the Kingdom of God in this time and place.

Today I ask you to put on your 3-D glasses as we look back, pay attention to the here-and-now, and look forward to where the Holy Spirit is leading… looking in the Rear-View Mirror, Keeping our Eye on the Road, and Watching for Signs Ahead:

Q: What is happening in the area of Pastoral Leadership?
A: As has been mentioned for several weeks, I will be stepping down as your interim pastor on 11/30/19 and taking a settled call in River Falls, WI starting in December. Starting on 12/1/19, Pastor Anita Beste will "bridge" the gap between my leaving and the eventual calling of Living Water's next pastor… a time predicted to be about 6 months. As your interim pastor of many months, we have grown closer by the day and it will be difficult for me to say goodbye to so many cherished people at this church.

Q: Why can't Pr. Dave stay and become our next permanent pastor?
A: When congregations have interim pastors come to heal and help them transition from the previous pastor, these specialized pastors, (called interim pastors), are only in a church temporarily and from the start both they and the council know they cannot stay permanently. Sometimes they stay 3 months… sometimes over 2 years. I will have completed 15 months when I leave this month. We celebrate and praise God for what this community has accomplished in that time!

Q: Who is Pastor Anita Beste? Where does she come from?
A: Pr. Anita comes to us with much experience. Most recently she served as interim pastor at St. Mark in Circle Pines in 2017-18. Prior to that she served as Senior Pastor for several years at Prince of Peace Lutheran Church in Roseville. (More information about her background is available in a separate article in the newsletter)

Q: Now that Kris Olson has stepped down from leading worship musically twice a month, who will replace her?
A: We celebrated Kris's almost year long musical leadership on her on Sunday, November 3. We will miss Kris very much in these months ahead. She did excellent work. Former music director Carol Blomberg will be subbing in her place for a short time as we search for Kris's replacement on our "traditional/liturgical" Sundays. Joyful Hearts and Sound Waves continue to lead us musically once a month as they always have. We are grateful for all of this fine musical leadership.

Q: What's next with the calling of the next permanent pastor?
A: As was announced the past three weeks, 7 members have been called forward by your church council to form a call committee to discern the needs of the congregation. They will work in partnership with the Synod on our behalf to eventually interview candidates for the next pastor. The call committee will be installed at worship this Sunday, 11/17 and will attend the Congregational Meeting following worship, where all members are invited to view/hear the Ministry Site Profile (MSP). We need your feedback on this document that describes Living Waters, and its mission and goals for the near future. This document is important and necessary for both call committee and the Synod to do their work.

Through this work, a new vision will unfold that will tell the old, old, story of Jesus and his love in new and bold ways. There will be many opportunities for faithful conversations as we pray and discern where God is leading. In this process it is good to remember God's promise in Jeremiah 29:11; For surely I know the plans I have for you…to give you a future with hope."

It is a great day to be the church!
Pr. Dave

Welcome
Pastor
Anita Beste



Rev. Anita Beste recently retired after serving as a pastor for 22 years with three churches: Cambridge Lutheran in Cambridge, Prince of Peace in Roseville, and St. Mark in Circle Pines (interim). Anita was raised in Nebraska, attended college at Valparaiso University, lived in Chapel Hill, North Carolina as a young adult, and made Minnesota her home since coming to study at Luther Seminary in 1990. She and her husband, Steve, have 3 daughters all of whom live In Boston — so they visit there as often as they can. As an Interim Pastor Anita enjoys exploring together how God is shaping us and leading us into ministry in the future.

Anita will be starting at Living waters on December 1 and will be 3/4 time.
SUPER WEDNESDAY
SUPPER HELP!
We are looking for a few families to help out with supper prep starting this Wednesday, Nov. 20th. Both Michael Weber and Kris Aurandt are gone this week (so we're ordering pizza)!

In the future we will be looking for one or two helpers each week. You arrive at 5 PM, cook a simple (kid friendly) meal, set up tables and clean up after supper. Typically you're done by 6:45 PM. Call or text Michael Weber (or Katie) if you can help (651) 775-3579!

COUNTERS WANTED
The counting team needs you to help count and record weekly offering. The commitment is minimal, 1 Sunday, every 3-4 weeks for 15-30 minutes. We are a very flexible group, you will pick the Sundays you can count and when a last minute conflict arises our team is quick to pitch in and cover!

Please contact Lisa Brown: phone 763-242-2351 or e-mail lisabrown343@yahoo.com if you can help!
BACKUP BULLETIN HELP WANTED

Kris Anderson is looking ahead at her schedule and planning winter getaways! We are looking for one or two spectacular people to help print the bulletins each week. Some computer skills and attention to detail are necessary! Call or text Kris Anderson at (651) 600-0883 if you're intereted.

SIDEWALK SNOW REMOVAL
HELP WANTED!

There is a clipboard in the gathering space where you can sign up to take care of sidewalk snow removal this winter. The commitment is one week at a time (Monday - Sunday). There is a snow-blower in the garage for the larger snow falls. Call or email Ted Erkenbrack if you have questions. (651) 429-9340 or terke@msn.com.

Sunday, November 17
10am – Installation of Call Committee Members
11:30 am – Town Hall Meeting for congregation top review MSP

Sunday, November 24
9am – Buy a Pie Fundraiser
11:30 am – Goodbye reception for Pastor Dave

Wednesday, November 27
7pm – Thanksgiving Eve Worship

Thursday, November 28- Friday November 29
Church office Closed (Happy Thanksgiving)

Sunday, December 1
10am – Rev. Justin Grimm preaching

Saturday, December 7
8:30am – Come & See Men's Breakfast & Bible Study (note change in date)
6:30pm – Family Movie Night

Sunday, December 8
2pm – Flowing Through the Scriptures (note change in time)
5:30pm – Crossroads Christmas Party

Saturday, December 14
9:30am – Christmas Program dress rehearsal

Sunday, December 15
10am – Children's Christmas Program "Journey to Bethlehem"

Sunday, December 22
9am – All ages sing-along and ugly sweater contest
Join us for
Family Movie Night
Saturday, December 7th
At 6:30 PM
All are Welcome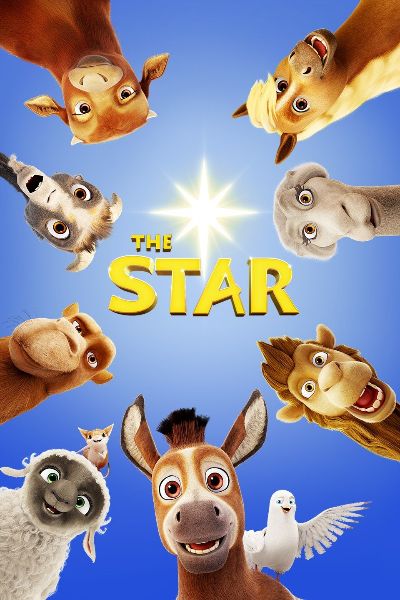 Those recuperating from surgery and other medical situations...
Steve Slatten, recovering from back surgery.
Robert Carlson (Karen Wind's father), bypass surgery.
Lona Lyden who is receiving medical treatment for ongoing health issues.
Those receiving cancer care...
Baby Leigha (April Kelly's cousin), cancer and chemotherapy side effects.
Sharon Dufeck, breast cancer surgery.
Sue Braun, breast cancer.
Steve Steiner, squamous cell carcinoma.
Christy Poppe, breast cancer.
Rebecca Bodnardczuk, colon cancer.
Linnea Miskowiec, breast cancer.
Danielle Holvig (ABC Preschool mom), breast cancer.
Jim Steinmueller (friend of Steve & Moni Slatten), prostate cancer recurrence.
Dorothy Blum (Earl Faehn's sister) cancer of the lungs and brain.
Those who are grieving...
The Schuchardt Family is grieving the loss of Bob's mother Tillie Schuchardt, who passed away on Wednesday, November 6th.
Those Celebrating Joy...
Kurt and Jeanne Kumlin on the birth of their first granddaughter, Matilda this week. Matilda's big brother Max and mom and dad Molly and Kevin welcome her into the Kumlin family! Congratulations!
Living Waters Community...
Living Waters Call Committee Members:
April Kelley Gayle Anderson Vicki Faehn
Mark Braun Michael Weber Stan Hildestad
Rebecca Bodnaarczuk
Bryant Kumlin & Eric Gustafson who are studying at Luther Seminary.

If you have a prayer concern please find the blue card in the pew rack near you and submit your prayer request by leaving it in the offering plate or in the church office as you leave. All prayers are confidential. Pastor Dave is also available for prayer concerns. Please email him at pastor@livingwaterslutheran.org
Worship Window

Have you ever awakened to a brand-new day in a weary sort of way? It was a Cistercian monk who once famously said, "We spend 99.9% of our lives not in adoration of God." This monk was right. The activity that we have been ultimately created by God to do, that is to praise and adore almighty God, is what we generally do least of all.

So it is at the weariest moments in our lives that we are invited to make a choice. Are we going to worry about life or are we going to worship? Are we going to ignore or complain about God or are we going to glorify him? Happy are those who know, the Festal Shout.
Greeters:
Doris and Carl Nelson

Acolyte:
Britta Coon

Ushers:
Gayle Anderson
Kris Anderson

Lector:
Kurt Kumlin

Sound Board:
Mark Braun
Communion Assistants
Kurt Kumlin
Joan Kuschke

Basket Holders
Andrew Couillard
Ruben Williams

Treats Provided By:
Debbie Weber

Counters
Jackie Braun
Lisa Brown

Hillary Handahl for shoveling the sidewalk after our first "measurable" snowfall this week.

Karen Wind for removing Katie's "Critter Friends" on Tuesday. ;)

Tim Van Gundy, Michael Weber and Brian Knox for chaperoning the Moonlight Madness event!

Kris & Sheryl Aurandt and Michael Weber for purchasing food, cooking supper and setting up tables for SUPER Wednesday!

Thank you Kris Anderson for putting the bulletin together (and printing) this week!

Gary Weber for providing LOTS of mouse traps for the office!

11-17




Come Alive (Adult Bible Study): 9am
Sparks (3 years old – 1st grade): 9am
Tiny Sparks (birth – 2 years): 9am
Worship – 10am

11-18

Scouts: 7pm

11-19



Quilting: 9:30am
Council: 6:30pm
Cub Scouts: 6:30pm

11-20




SUPER WEDNESDAY Supper: 5:45pm
Confirmation: 6:30pm
Kids Connection: 6:30pm
Living the Message: 6:30pm

11-21

Webelos: 7pm

11-22

Al-Anon/NA: 6:30pm

11-24






Come Alive (Adult Bible Study): 9am
Sparks (3 years old – 1stgrade): 9am
Tiny Sparks (birth – 2 years): 9am
Worship (Christ the King Sunday): 10am
Buy-A-Pie Fundraiser: Before and after Worship
Reception for Pastor Dave: After Worship
LIVING WATERS BOX SCORE

Worship Attendance

Last Sunday 11/10/19

64

Month of October 2019

353

Month of October 2018

267

Month of October 2017

240

Giving / Expenses

November Giving through 11/12

$12,404

Giving Goal for November

$23,500

Giving: January–October

$170,772

Expenses: January–October

$168,892
Rev. David Wrightsman, Interim Senior Pastor
Eric Gustafson, Seminarian
Katie Weber, Communications Director
Amy Kuehl, Bookkeeper
Angela Coon, Children's Ministry Director
Autum Barbato, Nursery Care Coordinator
John Graupman, Custodian

News from around the Synod
The Saint Paul Area Synod blog is updated regularly with stories about the many & varied ministries in this synod. Click here to check it out!
Copyright © 2019 Living Waters Lutheran Church, All rights reserved.
You are receiving this email because you chose to receive electronic updates of announcements and upcoming church events at Living Waters Lutheran Church.

Our mailing address is:
Living Waters Lutheran Church
865 Birch Street
Lino Lakes, MN 55014