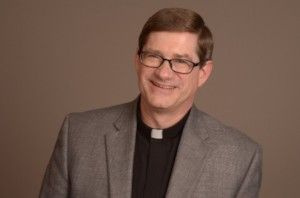 class=mcnImage>
STOP!
Spiritual Reflection
During Lent
Sometimes I wonder if the church should adopt a one-word mission statement: "Stop." Just getting people (including myself) to slow down and to reflect is what one might call a BHAG (Big, Hairy, Audacious Goal)! Our ministry programs and our worship at Living Waters reflect this mission. Most of what we do involves an invitation to step back for a period of time in this season of Lent and reflect.

For example, at this time of year we teach our Confirmation students and their parents that worship is more important than their normal Wednesday class time. So, we instead come and sing (or even just listen to) the Lenten Holden Evening Prayer, and then to also experience the theme of "Faith and Doubt" expressed in our dramas and prayers. Whether it's on Wednesdays or Sundays, worshipping our Lord slows us down and bids us to quiet ourselves to hear God's words to us.

University of California San Francisco scientists have made some new discoveries. They found that when people have new experiences like exploring an unfamiliar area, their brains show new patterns of activity. But only when people take a break from their exploration do they process those patterns in a way that seems to create a persistent memory of the experience.

These same discoveries apply to how humans learn. Almost certainly, down time lets the brain go over events it has experienced, to solidify them, and then turn them into permanent long-term memories and learning," says Loren Frank, professor of physiology at the university. (NY Times, 8-2018)

I think most of us need reflection time to learn and grow. So often I wake up in the morning with my brain already in go-mode, my head spinning with things to do and get done. There is a pile on my desks at home and at work, and my e-mail inbox is bursting at its cyber seams.

In my head I know that pausing, reflecting and praying with God will bring strength and perspective to my day. Time after time I have experienced the truth of this, but it took me many years of crashing and burning to learn it and then make it a daily habit where I cannot live without it! (Although I will admit that I still fail occasionally!)

"In returning and rest you shall be saved; in quietness and in trust shall be your strength. Therefore, the Lord waits to be gracious to you..." says the prophet Isaiah (30:18) Do I believe it? Can I trust it?

A blessed and reflective season of Lent to you... remember to Stop!
Pastor Dave
revw2@msn.com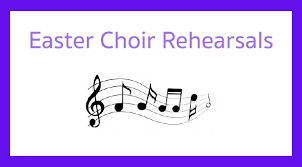 Wednesday, March 20th at 8:00 p.m.
Sundays: March 24th & 31st, April 7th & 14th at 11:30 a.m.
Wednesday, April 17th at 7:00 p.m.
(no soup supper or service 4-17-19)
Continues
Wednesday, March 20th at 5:45 p.m.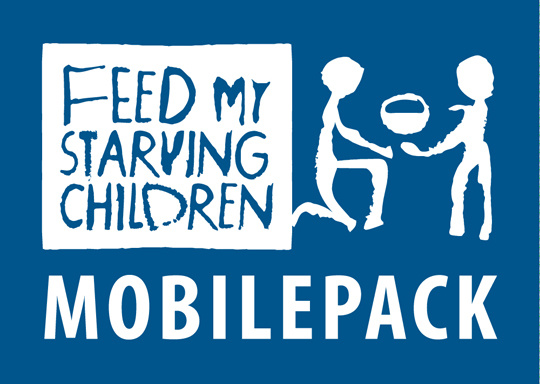 Feed My Starting Children
at Incarnation Lutheran Church
Wednesday, May 1 from 7:00 - 9:00 p.m.
Let's join our neighbors in packing food for the hungry at Incarnation to help them reach their goal of 750,000 meals packed. We've reserved twenty spaces on Wednesday, May 1 from 7:00 p.m.-9:00 p.m. (But we can always reserve more!)

Sign up in the Narthex. Please talk to Joan Kuschke if you have questions or need help with sign up.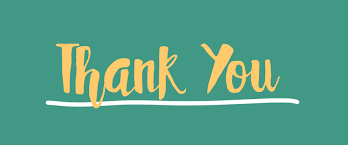 Eric Gustafson for preaching on Sunday when Pastor David was gone and Chuck Puskas for leading us in worship.
Joyful Hearts for your musical leadership in worship!
Kris Anderson for putting the bulletin together this week!
Gayle Anderson for doing this week's Lenten shopping!
Lenten Drama actors, Sara Greenough, Jen Witzmann, Eric Gustafson, Chuck Puskas, Kurt Kumlin & Michael Weber.
Gary Weber for stopping in and checking buckets while Katie is on vacation.
Mary Alexander for coordinating the 2019 Easter garden.
Holden Evening Prayer Cantors: Erin Sloan, Jen Witzmann, Sara Greenough and Pastor David.
Everyone who has provided a soup or dessert for our Soup Suppers.
Sunday, March 17, 2019
"Of Foxes and Hens"
Pastor David Wrightsman
Assisting Minister:
Eric Gustafson, Seminarian

Greeters:
The Brazier Family

Ushers:
The Flaschberger Family

Lector:
Kurt Kumlin

Acolyte:
Luke Flaschberger

Communion Servers:
Kurt Kumlin & Kris Shields

Basket Holders:
Bailey Sloan & Alex Couillard

Music:
Kris Olson, Jeanne Kumlin & Lori Sundman

Sound Board:
Bart Puskas

March 15


Al-Anon/ NA—6:30 p.m.


March 17





No Sunday School–(Spring Break)
Adult Bible Study—9:00 a.m.
Worship—10:00 a.m. with Baptism of Harry Sloan


March 18



Church office closed
Scouts—7:00 p.m


March 19



Cub Scouts–6:30 p.m.
Church Council–6:30 p.m.


March 20





Soup Supper—5:45 p.m.
Students/Mentors Meet—5:45 p.m.
Worship with Lenten Drama—7:00 p.m.
Easter Choir Rehearsal—8:00 p.m.


March 21

Sound Waves Rehearsal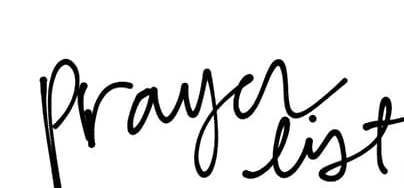 Please Join the Prayer Team in Praying for:

God's Healing for…

Dan Book (friend of Chuck Puskas) who is recovering from a stroke.
Don Fitzgerald (Tara Hjelmberg's father) who is having tests this week for his heart.
Doug Smith (Angela Coon's uncle) who is battling lung cancer.
Linnea Miskowiec who was recently diagnosed with breast cancer.
Darrell Dotzenrod (Teri Danhoff's father) who is recovering from pneumonia.
Elsa Keeler (Britta Manning's cousin) who is undergoing cancer treatment and recovering from surgery.
Janell Wolfe who is fighting Hodgkin's Lymphoma.
Patsy Madzey (Carol Kerkhoff's sister in-law) who is undergoing treatment for cancer.

God's Guidance for…

Living Waters to continue to find the strength and courage to do your will and to rebuild our presence withing the Community. We pray that you help us make wise decisions to take care of the resources you've given us.

Bryant Kumlin and Eric Gustafson- who are studying at Luther Seminary.

God's Protection for…

Allison Kostuch (deployed to Iraq), her husband David, and parents Lona and Chris Lyden.
Friends and family (near and far) who are traveling for spring break or for vacations.
Lent/Holy Week Calendar
March 20 & 27
April 3 & 10


Wednesday Worship in Lent featuring Faith & Doubt Dramas-7:00 p.m.


April 14





Holy Week: Palm Sunday Worship-10:00 a.m.
Breakfast (put on by Men's group)-11:00 a.m.


April 18


Maundy Thursday Worship (with First Communion)-7:00 p.m.


April 19


Good Friday Worship-7:00 p.m.


April 21


Easter Sunday Worship-9:00 & 10:30 a.m.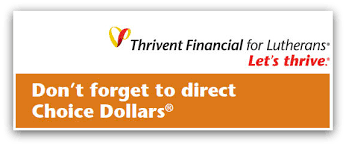 Are you a Thrivent Member?

Eligible members have until March 31 of the following year to direct Choice Dollars they are designated. If the Choice Dollars® haven't been directed by then and there are remaining funds in the program budget, Thrivent Financial may choose to use some of the funds to further promote participation in the program or for other purposes. Direct your Choice Dollars® today!

News from around the Synod
The Saint Paul Area Synod blog is updated regularly with stories about the many & varied ministries in this synod. Click here to check it out!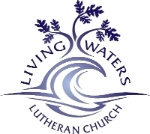 Reaching Out and Sharing God's Love!

Office Hours: 8:30 a.m.-2:30 p.m. Monday-Friday
651-481-0220


Copyright © 2019 Living Waters Lutheran Church, All rights reserved.
You are receiving this email because you chose to receive electronic updates of announcements and upcoming church events at Living Waters Lutheran Church.

Our mailing address is:
Living Waters Lutheran Church
865 Birch Street
Lino Lakes, MN 55014