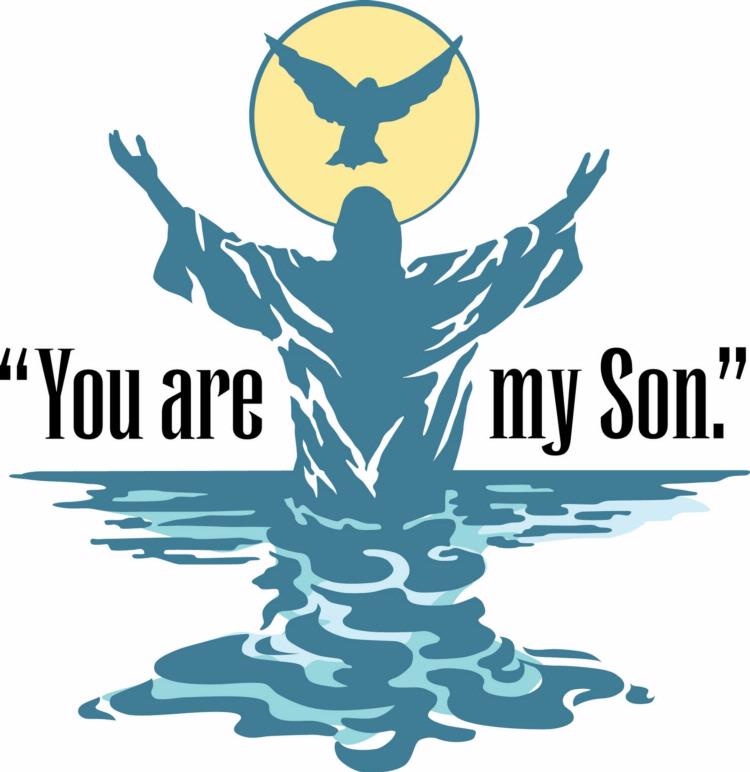 "Who are you..Whose are you"
Pastor David Wrightsman
Sunday, January 13, 2019 - Baptism of Our Lord
This Saturday, January 12, 2019 at 8:30 a.m.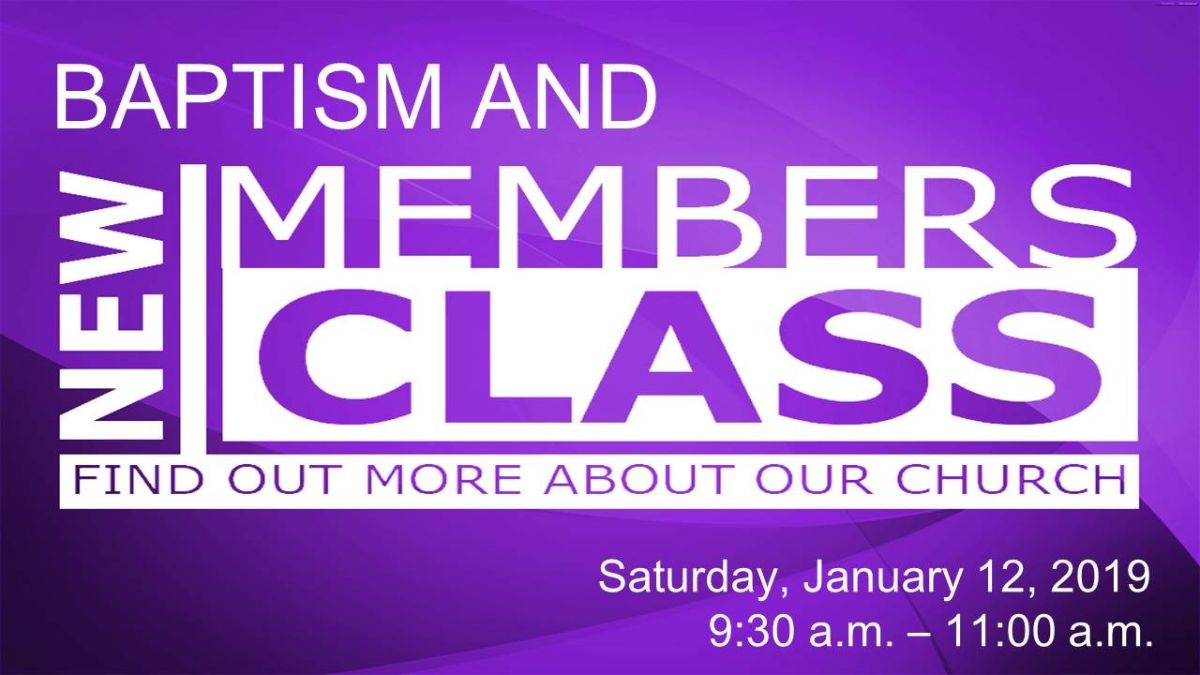 --> class=mcnImage>
New Members will be received in worship on Sunday, January 27, 2019!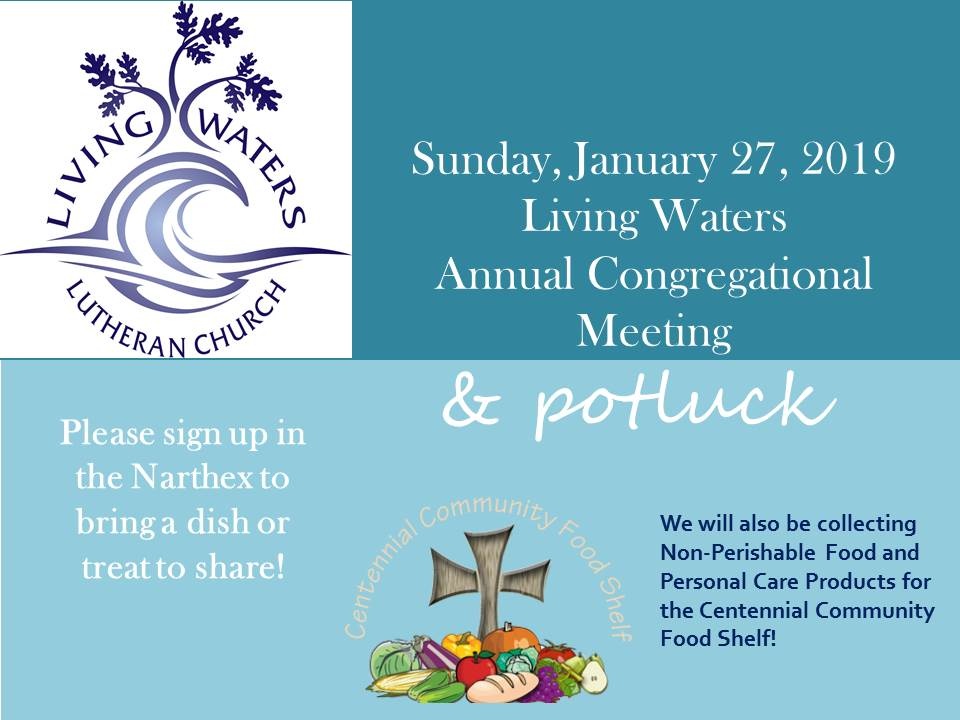 See Joan Kuschke or Toni Christensen with questions!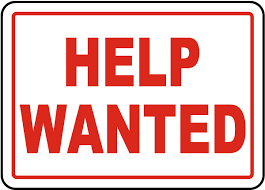 WORSHIP ASSISTANTS: We have lots of open spaces starting on January 20, 2019! Please sign up if you are able!
POT-LUCK FOOD DONATIONS: Please sign up in the Narthex if you plan on attending the Annual Meeting and would be willing to bring food to the pot luck.
MENTORS WANTED: We are still looking for 5 adults in the congregation to be mentors to our 6-8 grade Confirmation students during the season of Lent.
This would be a 6-week commitment with a Meet the Mentor meeting with the confirmands on Wednesday, February 27, from 6:30-7:00 pm. Starting on Ash Wednesday, on 3/6, and on the Wednesday evenings that follow, you would meet with them over supper one on one for five weeks total, but four times with the five weeks (3/13, 3/20, 3/27, 4/3, and 4/10). You will be given all the materials that you will need including questions and talking points for your time together. No previous experience is necessary but brief training will be provided on 2/27. Please contact Katie Weber (office@livingwatyerslutheran.org)) or Pastor Dave (revw2@msn.com) if you are interested.
LENTEN SOUP SUPPER COORDINATOR: This volunteer opportunity involves coordinating the purchase of sandwich fixings, salad and soup donations and directing confirmation families with set up/clean up. (This could be a shared job also!) Kitchen Assistants have already signed up! You will not need to recruit additional volunteers for this task! If you are interested in coordinating the Lenten Soup Suppers please let Katie Weber know.
THANK YOU | THANK YOU | THANK YOU

Thank you to Joanie Kuschke and Toni Christensen for volunteering to coordinate the congregational pot luck!

Thank you Jennifer Flaschberger for putting the bulletin together this week!

Thank you to the senior high kids and parents for coming to the Christikon meeting on Wednesday. We are sending SEVEN youth to camp this July!!

Thank you to the Rebecca Bodnarczuk and Michael Weber for joining the counting team!

Thank you to Kurt Kumlin and Staci Gallati for offering to work the sound board!

Thank you to Brian Knox for looking at the wiring in the entry way!

Thank you to Chuck and Susan Puskus for donating the Ring Doorbell for the front door!

Thank you to our Wednesday night musicians Sara Greenough and Eric Gustafson for leading the youth in song!

Thank you Jeanne Kumliun for volunteering to be the Council Secretary!

Thank you Mitch Kuschke for cleaning and taking out the trash this week!
Fleece Donations
Wanted!


The Confirmation class is looking for

donations of fleece fabric to make tie
blankets for baptismal blankets!

More info to come on this exciting new
project!

Calendar of Events


January 12




Men's Breakfast & Bible Study—8:30am
New Member/Baptism Class—9:30am
Sunday School Teacher Training—11:30am


January 13




Sunday School—9:00am
Adult Bible Study—9:00am
Worship—10:00am


January 14


Boy Scouts—7:00pm


January 15


Prayers and Squares—9:30am
Church Council—6:30pm

January 16


Confirmation—6:30-8:00pm


January 18


Al-Anon / NA—6 30pm


January 20




Sunday School—9:00am
Adult Bible Study—9:00am
Worship—10:00am


January 27





New Member Sunday
Sunday School—9:00am
Adult Bible Study—9:00am
Worship—10:00am
Congregational Meeting—11:00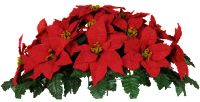 Don't forget to pick up your
poinsettia! Thank You!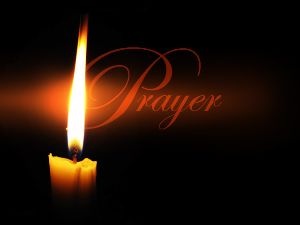 Join The Prayer Team in Praying For...

God's Healing for…
David Guenzel who is still hospitalized at St. Johns.
Linnea Miskowiec who was hospitalized again this week.
Janell Wolfe who is fighting Hodgkin's Lymphoma.
Patsy Madzey (Carol Kerkhoff's sister in-law) who is undergoing more treatment for cancer .
Brian Madzey (Carol Kerkhoff's brother) who is recovering from hip surgery.
God's Guidance for…
Bryant Kumlin - in Master of Divinity program at Luther Seminary.
God's Protection for…
Allison Kostuch (deployed to Iraq), her husband David, and parents Lona and Chris Lyden.
Worship Assistants
Sunday, January 13, 2019


Greeters: The Knox Family
Acolyte: Mason Knox
Ushers: Matt & John DeVries
Reader: Kurt Kumlin
Sound Board: Michael Weber
Communion Assistants: Tara Hjelmberg, Jackie Braun & Kurt Kumlin,
Basket Holders: Logan Hjelmberg & Ian Cook
Music: Joyful Hearts
Treats Provided By: Jackie Braun
Counters: Lisa Brown & Mike Manning

News from around the Synod
The Saint Paul Area Synod blog is updated regularly with stories about the many & varied ministries in this synod. Click here to check it out!

Reaching Out and Sharing God's Love!
Copyright © 2019 Living Waters Lutheran Church, All rights reserved.
You are receiving this email because you chose to receive electronic updates of announcements and upcoming church events at Living Waters Lutheran Church.

Our mailing address is:
Living Waters Lutheran Church
865 Birch Street
Lino Lakes, MN 55014