| | |
| --- | --- |
| | Bibles are being presented to 3 year old's and second graders this Sunday during Worship! |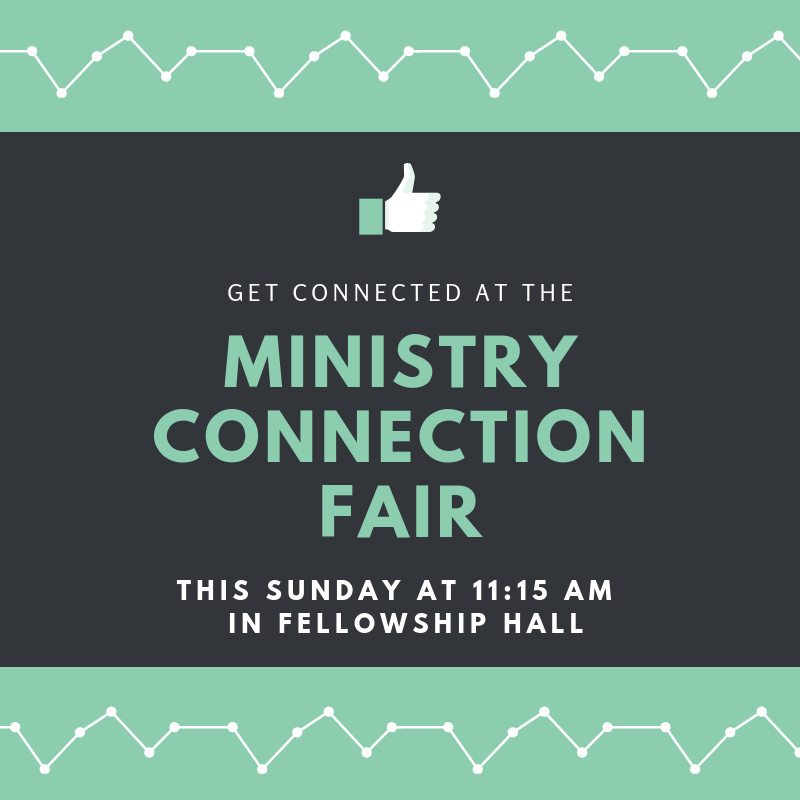 Everyone is encouraged to stop by Fellowship Hall following worship to celebrate all the various ministries represented at Living Waters. Leaders from each of the various ministries will be present to answer questions and share information. Looking for an opportunity to get involved in a new way? The Ministry Fair is for you! Join us!


ABC Preschool
Outreach
Food Shelf
Quilting Ministry
Men's Ministry
Come Alive Bible Study (Sunday AM)
Crossroads Bible Study (In-home groups)
Living the Message Bible Study (Wednesday evening)
Gardening Ministry
Infant/Toddlers/Tiny Sparks
Children's Ministry (birth-Grade 6)
Confirmation (Gr. 7-9)
Senior High Peer Plus (Gr. 9-12)
Property Team
Musicians in worship
Women's Ministry
Worship (Readers)
Worship (Greeters, Ushers)
Worship (Sound/ Video)
Worship (Decorating)
Worship (Bulletin)
Worship (Counters)
Click here to register for Tiny Sparks, Sparks and Kids Connection
Click here to register for Confirmation and Peer Plus
Welcome
Autum Barbato,
Nursery Care Coordinator

My name is Autum Barbato and I am 21 years old.

I am currently working at Apple Academy as a Preschool Teacher, I absolutely love it! Kids have always been a great passion of mine. I am very family and friend oriented. I love being adventurous and seeing what the world has to offer.

Those recovering from various medical situations...
Baby Evelyn Fahey (friends of the Brauns), born with multiple medical issues and concerns.
Robert Carlson (Karen Wind's dad), bypass surgery
Lona Lyden, who is receiving medical treatment for ongoing health issues.
Those receiving Hospice care..
Jean Quesnel, (Katie Weber's Grandma)
Those recovering from cancer...
Steve Steiner, squamous cell carcinoma
Dorothy Blume (Earl Faehn's sister) lung and brain cancer
Christy Poppe,breast cancer
Danielle Holvig (ABC Preschool mom), breast cancer
Rebecca Bodnarczuk, colon cancer
Linnea Miskowiec, breast cancer and complications from blood thinners
Those in addiction recovery...
Emily, Mark, Joe, Cody and Bart.
Living Waters Community
Bryant Kumlin & Eric Gustafson who are studying at Luther Seminary
Thanksgiving for...
Steve Casperson (friend of Pr. Dave), who had a scan recently that showed no cancer!
If you would like to be added to the Prayer Team list, please do one of the following: Fill out a prayer slip found in your pew backs and leave it in baskets located in the Sanctuary, or the church office, or drop it in the offering plate. You can also e-mail Pastor Dave at: revw2@msn.com; or Katie Weber at office@livingwaterslutheran.org
Acolyte:
Britta Coon

Ushers:
Angela and Britta Coon

Greeters:
Carl and Doris Nelson

Lector:
Kurt Kumlin

Sound Board:
Carrie Cook

Communion Assistants
Jeanne Kumlin
Kurt Kumlin
Eric Gustafson

Basket Holders
Ian Cook
Ruben Williams

Treats Provided By:
A variety a contributors!

Counters
Jim Danhoff

Kris Anderson for putting the bulletin together!
Gayle Anderson for helping host the Lyngblomsten Event!
Angela Coon for accepting a temporary job as the Children's Ministry Coordinator!
Jeanne Kumlin for helping Living Waters become a breastfeeding friendly workplace and church! With Jeanne's help Living Waters received a grant!
Kurt Kumlin for installing the curtain in the Nursery.

September 15






Come Alive (Fellowship Hall): 9 AM
Sparks (Education Room): 9 AM
Tiny Sparks (Nursery): 9 AM
Worship (Nursery Available): 10 AM
Ministry Fair (Fellowship Hall): 11 AM
Alexandria House: 4:15 PM

September 16

September 17



Quilting at Living Waters: 9:30 AM
Pack 232 Meeting: 6 PM
Council: 6:30 PM

September 18




SUPER WEDNESDAY Supper: 5:30 PM (Corn Dogs & Chips)
Kids Connection: 6:30 PM
Confirmation: 6:30 PM

September 20

September 21



Fix-it & Gardening Day: 9 AM–12 PM
New Member Class: 9:30–11:15 AM

September 22






Come Alive (Fellowship Hall): 9 AM
Sparks (Education Room): 9 AM
Tiny Sparks (Nursery): 9 AM
Worship (Nursery Available): 10 AM
New Member Sunday Potluck: 11:30 AM
Peer Plus: 4–5:30 PM
Rev. David Wrightsman, Interim Senior Pastor
Eric Gustafson, Seminarian
Katie Weber, Communications Director
Interim Children's Ministry Director, Angela Coon
Nursery Care Coordinator, Autum Barbato
Kris Olson, Music Director
Amy Kuehl, Bookkeeper

News from around the Synod
The Saint Paul Area Synod blog is updated regularly with stories about the many & varied ministries in this synod. Click here to check it out!
Copyright © 2019 Living Waters Lutheran Church, All rights reserved.
You are receiving this email because you chose to receive electronic updates of announcements and upcoming church events at Living Waters Lutheran Church.

Our mailing address is:
Living Waters Lutheran Church
865 Birch Street
Lino Lakes, MN 55014